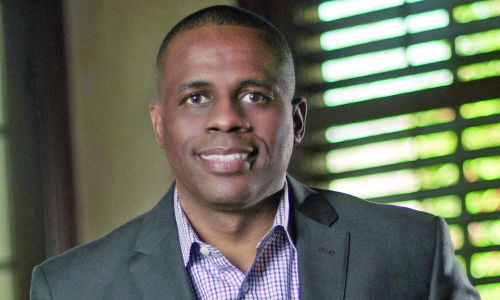 By Monica Stavish Skaggs
It was March 2020 when Gerald Grimes, founder of Dallas, Texas-based IDM Products LLC, received the phone call that would change the course of his business. The call was from one of his largest customers, and it was for massive quantities of personal protective equipment.
"They were asking us to sort millions and millions of masks to send to China," he said. "At that time, I really didn't grasp what was going on. We went to work. And the orders kept coming for more products to send there."
Grimes went online to learn why so much PPE was being requested in Wuhan, China. As it turns out, that's where COVID-19 first emerged.
"One of my customers was in ground zero in Wuhan. That was my introduction," he said. "That put IDM in the spotlight nationally. It went on for a couple of months. Then the virus came to the U.S., and I started servicing the same client here. Then calls kept coming from other corporations needing PPE. We were off to the races again, servicing multibillion-dollar corporations."
While the pandemic has adversely affected many companies, IDM has remained successful, in part due to its diversity as a distribution, technology and manufacturing company in the supply chain. A powerful search engine enables customers to find the products they need, while an order system with customized lists saves them time.
The world has changed
"I'm embarrassed to say it, but COVID-19 has helped our company gain national and international attention," Grimes said. "Our website literally blew up because the big box companies couldn't get the products, the gloves, wipes and sanitizers. We could. And we did. So that propelled us into the spotlight as the go-to. What helped us is we were doing this before COVID[-19] happened, and we had resources in place."
IDM distributes more than 100,000 products from 1,000 leading manufacturers including 3M, GOJ Industries, Kimberly-Clark and Rubbermaid. Markets include Fortune 500 companies; local, state and federal government offices; educational institutions; and health care companies.
The company has 30 distribution centers nationwide for shipment of office and janitorial supplies, food, furniture and safety items. They have an in-house logistics partner — LFP Logistics Group LLC — that allows IDM to ship products to 90% of the country in three business days or less. Additionally, a manufacturing plant is under construction in Dallas where the company's own brand of disinfectant wipes will be produced.
"This is where we are," Grimes said. "The world has changed. We're always going to be wiping down and sanitizing."
The company's launch in 2018 is unique in that it was born from an invention.
"We first had a contract with a company to sell medical packs, and we decided we couldn't just sell one item and start a business," Grimes said. As products were added to the inventory, a customer requested a new device to drain blood from reverse osmosis mobile machines while preventing spills.
"I'm not an engineer, but I'm a guy who will tinker with things," he said. "I sketched a drawing and got an architect to create a prototype, and we did some fittings. We tested it, and it worked; I got 13,000 units ordered."
A photographer for 15 years, Grimes joined the ranks of entrepreneurs with his first business, Corporate Cleaners & Laundry LLC, in 1999.
"I had some money in the bank and decided to purchase a dry cleaner in Dallas, then another. Everything I do is ground up," he said.
Corporate Cleaners & Laundry has steadily grown, now offering commercial dry cleaning and laundry services, uniform rentals and sales and bulk laundry services. The certified minority business enterprise has serviced the American Airlines Center in Dallas for two decades.
In the wake of COVID-19, Grimes offers this advice to other minority-owned business enterprises.
"If you're in the right place with technology and a service-oriented business, I think the future looks great. The opportunities are there," he said. "Just get out of your comfort zone and provide what the market wants. You might have to make changes, but if you understand the needs of the marketplace, it's ripe for the taking.
"COVID-19 has taken down businesses that were perceived to be strong," Grimes said. "Why? Simply because no one was ready for this. And now, you have companies that were able to survive because they were able to pivot from their core businesses. If you're rigid, you won't survive."
To learn more about IDM,
Visit: idmproducts.com
---
Similar News / Blog