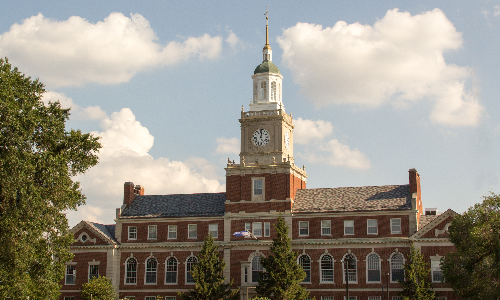 The Howard University Office of Research recently launched Pitch HU (pitchhu.com), a challenge asking the Howard University-connected community to submit their ideas or businesses that drive innovation forward by eliminating financial, economic and health barriers.
Pitch HU offers the opportunity to become part of the solution to challenges facing the extended Howard community. The entrepreneurship program helps accelerate participants, whether they have an idea or an early-stage business (less than $5 million in lifetime revenue).
Challenge participants will be provided with entrepreneurial training to understand how to effectively use key frameworks to define problems, customers and operating models.
The program will run over seven weeks in a fully virtual setting, and there is no cost to participate.
Applicants will be notified and begin participating in the cohort in early May. The top teams will be invited to pitch to a panel of judges for up to $40,000 in prizes.
The pitch competition is open to Howard University students, alumni, faculty, staff and others with a connection to the college, and applications are currently being accepted. Pitch HU is sponsored by Fiserv Inc. and powered by Humble Ventures. To learn more about Pitch HU and apply, visit PitchHU.com.
---
More HBCU News