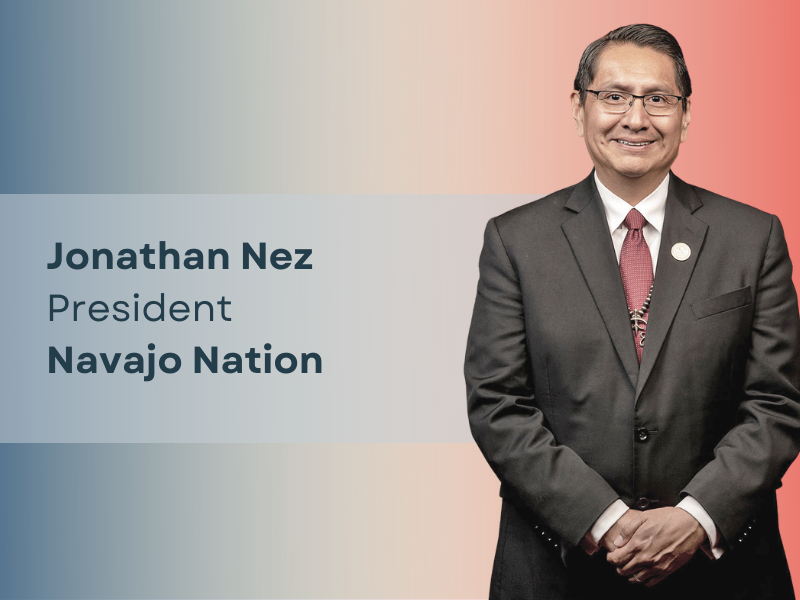 By Georgeann H. Ikuma
At $1.2 trillion, the numbers put forth in the Infrastructure Investment and Jobs Act — signed into law Nov. 15, 2021 — are both big and groundbreaking. The impending benefits specifically awarded to minority-owned businesses — particularly in the supplier development arena — promise to be even better.
The bill — which includes $550 billion in new spending on infrastructure over the next five years — marks the largest-ever federal investment in public transit, largest federal investment in passenger rail since the creation of Amtrak® in 1971 and largest bridge investment since the construction of the interstate highway system.
With President Joe Biden's Build Back Better agenda, these investments will add — on average — around 2 million jobs per year over the course of the decade, according to the White House.
This historical legislation seeks to ease inflationary pressures and strengthen supply chains by making long overdue improvements to the nation's ports, airports, rail, roads, high-speed internet and more. In turn, this bill can potentially drive the creation of good-paying union jobs and grow the economy — not only sustainably, but equitably.
According to Chauncey Alcorn's Aug. 14, 2021, article "Why minority business leaders are celebrating the infrastructure bill" in CNN Business, studies show small-business owners of color have been disproportionately impacted by both the COVID-19 pandemic and the widespread shutdowns of nonessential businesses.
The pandemic also exacerbated preexisting inequalities between white and nonwhite business owners. To help ensure greater racial equity, the bill includes provisions that would break up large infrastructure projects into smaller contract deals and allow minority-owned businesses to make exclusive bids on those projects. These critical additions substantively affect many minority groups including Asian, Black, Hispanic and Native American communities.
Generating jobs and growing minority-owned businesses
The unbundling of large project contracts is the most critical aspect of the bill, according to Susan Au Allen, national president and CEO of the US Pan Asian American Chamber of Commerce Foundation. She said the legislation could help restore the number of minority-owned businesses to their pre-pandemic levels and beyond but emphasized that strong oversight is needed to ensure its policies are executed properly.
"President Biden's infrastructure bill augurs well for minority and diverse suppliers, as this vast investment will generate jobs, revitalize businesses and spur a robust ripple effect across industries — from service to high-tech to biotech and other sunrise sectors," Allen said.
"Through this landmark initiative, the economic pie will get bigger, and more opportunities will be made available for millions, including USPAACC's core constituents, the Pan Asian American businesses," she added.
Allen is vice chair of the U.S. Communications Equity and Diversity Council of the Federal Communications Commission. She said one of her tasks is to ensure that the $42 billion dedicated to broadband infrastructure will be spent equitably and without discrimination among enterprises because of their owner's race, ethnic origin and economic status, including Pan Asian American and other minority-owned businesses.
"We want every home, school and library to have good internet access, and all that will depend largely on the states where the federal investments would land," Allen said. "For advocates of minority-owned businesses, we have work to do."
Paving the way for procurements
Ramiro A. Cavazos, president and CEO of the United States Hispanic Chamber of Commerce, or USHCC, applauded the bill for bringing more business to Hispanic entrepreneurs to provide more efficiency and competitiveness, as it makes huge investments in rebuilding the nation's highways, bridges and energy grid, according to the U.S. Small Business Administration.
"The historic bipartisan infrastructure package has great economic opportunities for small minority-owned businesses in America," he said. "The United States Hispanic Chamber of Commerce is proud to be conducting necessary advocacy on behalf of 5 million Hispanic business enterprises and provide them the critical technical assistance they need to access government contracts and capital to scale.
"As this legislation allows for the U.S. government to build new roads, bridges, transit systems and other essential infrastructure, our constituents are prepared to deliver on these procurement endeavors," he continued. "We are committed to our advocacy collaborations with federal agencies to expand contracting opportunities for HBEs and make sure that they are included in American supply chains to help improve and rebuild our country."
Closing the digital divide
Ron Busby Sr., president and CEO of U.S. Black Chambers Inc., said the first and most exciting impact of the Infrastructure Investment and Jobs Act has had on its constituents is the codification of the Minority Business Development Agency, or MBDA.
"With its new status, MBDA will gain a multitude of opportunities to scale up its capacity and expand the impact already felt by minority-owned businesses across America," he said. "This [impact] is now a clear signal that embracing Black entrepreneurship transcends party, as is good for America as a whole.
"Since our inception, USBC has led the way in advocating for a permanent, codified MBDA with the resources it needs to do its job," Busby continued. "Codification will also enable MBDA to increase coordination between the agency and our nation's historically Black colleges and universities. As the COVID-19 crisis continues to disproportionately affect Black businesses in our community, a codified and strengthened MBDA would drive desperately needed resources and support to Black businesses nationwide."
Busby expects this legislation to increase reliable broadband access and expanded opportunities for Black entrepreneurs to grow and scale their businesses. "The bipartisan Infrastructure Investment and Jobs Act represents a renewed and unprecedented commitment to the Black community at large."
Improving basic needs
Native American tribes will receive an influx of money in the infrastructure bill to expand transportation, broadband, energy, water and sanitation facilities and climate resiliency, Navajo Nation President Jonathan Nez said in a statement.
Navajo Nation Vice President Myron Lizer added that the legislation will help continue momentum for infrastructure projects that stemmed from CARES Act funds. Those projects included four new broadband/cell phone towers, 30 waterline connections to homes, more than 300 off-grid solar installations and more.
"Infrastructure is the primary building block of our communities," he said. "This investment will not only help rebuild roads and bridges our people need to access basic services, but it will lay the foundation for many communities [that] will see broadband or water delivery for the very first time."
To learn more about the Bipartisan Infrastructure Investment and Jobs Act, visit whitehouse.gov/briefing-room.
---
More News / Blog