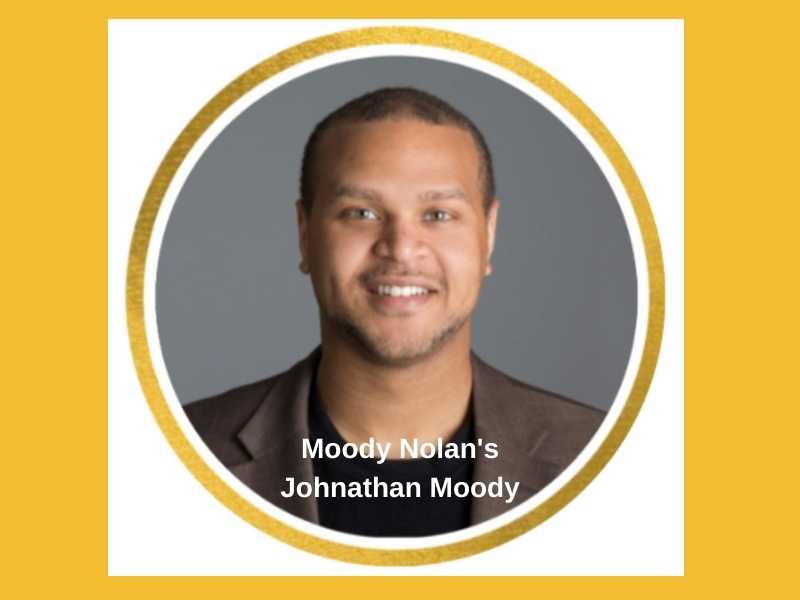 The U.S. Black Chambers Inc. President's Circle is one of the nation's most influential networks of Black business owners. This exclusive community represents some of the world's top Black CEOs, presidents and business owners across various industries.
Each President's Circle company is invited to join, has an annualized revenue of at least $10 million and demonstrates a track record of large-scale projects, growing other Black-owned businesses and changing the business atmosphere for Black-owned business around the world.
Farad Ali
President and CEO, Asociar LLC
Ali serves as the president and CEO of Asociar LLC. Previously, he worked for the National Minority Supplier Development Council as vice president and three leading global financial institutions as a corporate banker, a commercial real estate banker and business / community banker. He was the president and CEO of the Institute of Minority Economic Development, and during his 20-year tenure, the organization secured over $1 billion in financing and contracts for minority businesses.
Warren Anderson
Founder and CEO, The Anderson-DuBose Company
Anderson has owned The Anderson-DuBose Company for 27-plus years. He holds a master's and an undergraduate degree from the University of Michigan and has an extensive background in the distribution industry. The facility in Lordstown, Ohio, built and opened in 2012, was a pinnacle achievement in his executive distribution career. Anderson has also received numerous awards recognizing his entrepreneurial spirit, achievement and commitment to excellence.
Antwanye E. Ford
Vice Chair, U.S. Black Chambers Inc.
President, CEO and co-founder, Enlightened Inc.
Enlightened is a leading information technology and management consulting firm founded in 1999. Enlightened serves federal, state and local government agencies, and provides cybersecurity, software development and integration, management consulting and business process outsourcing services. In 2016, the company expanded its service offerings to support the transportation and health care sectors.
Brian Hall
Executive director, Commission on Economic Inclusion; senior vice president, The Greater Cleveland Partnership
Hall officially joined the Greater Cleveland Partnership's senior leadership team in January 2014, but has an extensive history with the organization including serving as the Commission on Economic Inclusion's interim executive director since June 2012. He has 30 years' experience leading companies in logistics, distribution, real estate and food service. In addition to growing his businesses to the Black Enterprise Top 100 listing several times, Hall is one of the founders of the Presidents' Council LLC and the Presidents' Council Foundation.
Rashod Johnson
President and CEO, Ardmore Roderick
Johnson is a respected entrepreneur and business leader who owns and grows multimillion-dollar construction engineering firms. Ardmore Roderick is a full-service infrastructure engineering firm providing design, construction management, program management and land surveying services to government and private transportation, utility and facility industries. Starting with a few industry contacts, he grew Ardmore Roderick into a $45 million that is now one of the five-largest Black-owned infrastructure engineering firms in the nation.
Eric Kelly
Chairman and CEO, Overland-Tandberg Inc.
As a strategic, global technology thought leader, Kelly has over 35 years of experience in developing accelerated growth strategies, improving profitability of complex global businesses, organizational transformations, technology and business innovation, corporate financing, mergers and acquisitions and cybersecurity. Overland-Tandberg is a multifaceted global technology company, serving over 100-plus countries with five-plus million products shipped to corporations and governments around the world.
Elizabeth B. McCormick
President, Uniglobe Travel Designers
Uniglobe Travel Designers is a travel management agency specializing in both corporate and leisure travel whose mission is to assist clients in substantially reducing and controlling costs while offering an increased variety of travel programs, services and options. An award-winning entrepreneur, McCormick was most recently named a 2016 NAWBO Visionary finalist in Columbus and was selected as one of the 12 "Women "WELDing the Way'" by the Women for Economic and Leadership Development for their 2016 calendar.
Johnathan Moody
President and CEO, Moody Nolan
Moody Nolan is much more than an architecture firm. At heart, we're entrepreneurs. We adapt our talents quickly to address each client's unique vision. In doing so, we create functional yet iconic design statements that respond to ever-evolving spaces, aesthetics and site dynamics. Simply put, spaces that perform and inspire. As the largest African American-owned and managed firm in the country, Moody Nolan maintains a strong commitment to diversity in their staff, as well as approach to solving client problems.
Necole Parker
President and CEO, The ELOCEN Group LLC
Parker is the CEO and founder of The ELOCEN Group, a work-flow process leader in providing innovative client solutions. Since forming ELOCEN, Parker has expertly managed/overseen project life cycles from start to finish, comprised primarily of new construction and renovation projects. This has resulted in securing numerous notable clients, growing the company in both scale and capacity and achieving significant revenue gains.
Sherman Wright
Co-founder and managing partner, TEN35 LLC
Wright is the co-founder and managing partner of TEN35, a creative company specializing in transforming brands through culture. An entrepreneur whose work and thought leadership has created award-winning campaigns for global brands – including Coca-Cola, PepsiCo, Nike, Disney, Molson Coors, Verizon, General Mills, Nissan and NBC Universal. Wright's accomplishments have been recognized by The New York Times, Advertising Age, Adweek, Black Enterprise and Crain's Chicago Business to name a few.
---
More News / Blog