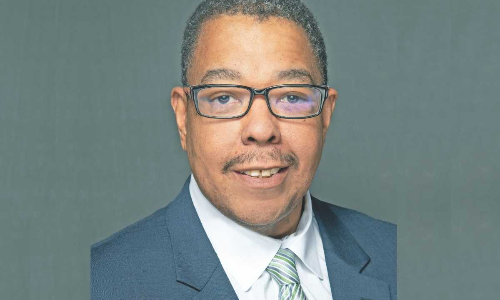 Michael Bracey was recently named chairman of the National Minority Supplier Development Council Inc.'s Automotive Industry Group. He is the team manager of procurement diversity at Honda of America Mfg. Inc.
Q: Can you tell us a little about your background?
A: I attended Florida A&M University's School of Business and Industry, which shaped a lot of who I have become. I am a child of HBCU [historically Black colleges and universities] parents; Dad: Morgan State University Mom: Howard University. Born in Lorain, Ohio, and raised in Baltimore and Columbia, Maryland.
I have worked with Honda for over 30 years within our purchasing organization. I have led a procurement group with an over $3 billion spend. I have spent seven years working in Japan, leading new model cost development and setting global supplier support programs.
Q: How long have you worked in supplier diversity, and how did you get started in the arena?
A: I have supported supplier diversity since 1992 from my procurement roles. I have officially been leading supplier diversity for Honda of America going on five years. I have had a passion for supplier diversity since the beginning, and I was asked to officially join because of my interest in improving diversity at Honda internally and externally.
Q: Can you tell us a bit about the NMSDC Automotive Industry Group and your leadership role as chairman?
A: The AIG provides [supplies for] a very diverse group of automotive and heavy manufacturers. Our focus is on best-practice sharing and supplier engagement. It is an honor being chairman of the group this cycle. The pandemic is offering a plethora of new opportunities for us to review and refocus on our overall mission in these changing times.
AIG is very strong, as we have a number of members who are members of the Billion Dollar Roundtable [Inc.], and all of our members are passionate and intentional in their supplier diversity programs. That [commitment] leads to active discussions on how to best serve supplier diversity.
Q: What do you see as the most urgent need of minority suppliers during the current COVID-19 crisis?
A: It is an opportunity to ensure their businesses have strong fundamentals. COVID-19 is a large, global-impacting event. However, there will always be events that impact business in one way or another. One of the lessons learned from the 2008 recession and other events is that all businesses need to prepare for these impacting events by embracing the fundamentals and ensuring there are plans in place to survive and thrive.
Diverse companies should use this time to take advantage of the executive training programs that are offered by NMSDC and other [nongovernmental organizations] — which AIG and other corporations support — to learn tools on how to weather these storms.
Q: What do you see as the biggest challenges facing minority suppliers post-COVID-19 and in the future?
A: Building on my previous answer, an entrepreneur is a survivor by nature as each organization found the niche which propelled it into business. The same vision is necessary to maintain and grow the business. Being aware of the global impact on your business area and maybe — most importantly — understanding the potential impact to your customers, so that you can be first to find a solution for their potential problems.
Q: As a corporate supplier diversity leader, what advice would you give to minority businesses wanting to become a supplier to Honda and other automotive companies?
A: Understand your business area implicitly with depth. Be aware of the future, as technology and customer needs are changing. This [knowledge] should position you well to understand where we are going and what support we may need. Being a problem-solver is a great reputation to have. Do not forget [business-to-business] opportunities to help grow your business and increase your capital. Working in the future may require capital investment to get ahead of or catch up to competitors.
Q: Is there a mantra that drives Michael Bracey to be the best he can be?
A: Curiosity. Never think you have learned it all. Respect other perspectives and be introspective.
To learn more about Honda's supplier diversity program, visit purchasing.honda.com/diversity.html.
---
Similar News / Blog