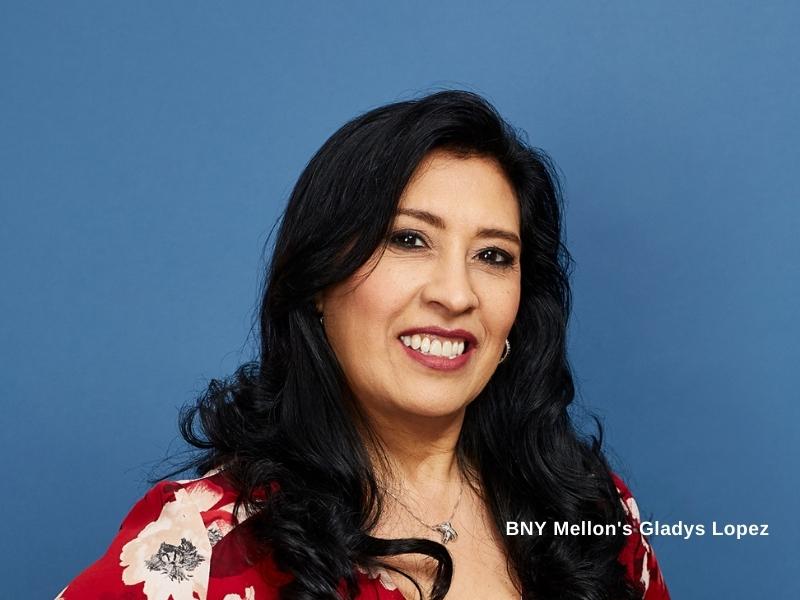 David S. Taylor, chairman, president and CEO of The Procter & Gamble Co., was recently named CEO of the Year by National Minority Supplier Development Council Inc. The award was presented during the organization's annual Leadership Week.
The theme of the four-day, virtual event was "Activate Your G.R.I.T. | Growth. Resilience. Innovation. Transformation." It reflected NMSDC's focus on delivering programming in 2021 that encourages participants to learn from the past, take stock of current realities and embark upon what's yet to come.
The annual Leadership Awards event honors corporate executives and minority business owners for their outstanding accomplishments in supplier diversity. The accolades are given to individuals with proven leadership, who have had a positive impact on their companies, their communities and throughout the NMSDC network.
According to NMSDC, the CEO of the Year award is presented to an outstanding leader whose vision, passion and integrity have proven impactful in efforts to create a truly diverse and inclusive business community.
Taylor has over 40 years of experience across many of P&G's core categories and markets. Before becoming CEO, he was group president of P&G's Global Beauty, Grooming and Health Care sectors with a portfolio of leading brands such as Crest, Gillette Fusion and Mach3, Head & Shoulders, Olay, Oral-B, Pantene, SK-II and Vicks. He also led P&G's Global Family Care and Global Home Care businesses, both of which delivered consistent profit and sales growth under his leadership.
He spent the first decade of his career in P&G's Product Supply organization where he managed production and operations at several plants. His time in Product Supply gave him broad experience in manufacturing, logistics, engineering and supply-chain operations.
In the early 1990s, Taylor transferred to P&G Brand Management, where he helped build many of the company's core businesses including Baby Care, Family Care, Hair Care and Home Care. He has led global businesses, living and working in North America, Europe and Asia.
Finalists for the CEO of the Year award were: Curt Morgan, Vistra Corp.; Tetsuo "Ted" Ogawa, Toyota Motor North America Inc.; and Jonas Prising, ManpowerGroup Inc.
CPO of the Year
Craig Reed, chief procurement officer and head of corporate real estate and facility services at Corteva™ Agriscience, earned the CPO of the Year Award. It is presented to an outstanding corporate procurement executive who advances the cause of minority business development, both within his or her corporation and throughout the corporate world.
According to NMSDC, the honoree's transformative vision, passion, integrity and record of success have raised the bar in developing minority businesses and supplier diversity, even in the face of an evolving business environment and the challenge of effecting fundamental change in the corporate environment. Additionally, the award winner is a world-class thought leader, redefining and enhancing the standard for minority business development's place in corporate America.
Reed leads a global team of 400-plus professionals at Corteva and is responsible for $8 billion-plus in spend which includes raw materials; energy; packaging; contract manufacturing; information technology; corporate services; maintenance, repair and operations, or MRO; and capital and logistics.
Corteva is a global pure-play agriculture company that provides farmers around the world with the most complete portfolio in the industry – including a balanced and diverse mix of seed, crop protection and digital solutions focused on maximizing productivity to enhance yield and profitability.
An NMSDC board member, Reed's 25-plus years of experience spans multinational corporations including DowDuPont, DuPont, Eaton, Delta Air Lines, Deere, BMW Manufacturing and Honda of America.
Finalists for the CPO of the Year award were: Brian Downer, Truist Financial Corp.; Rachel Kutz, AT&T Inc.; Scott Thiele, Stellantis NV — formerly Fiat Chrysler Automobiles NV; Susanna Webber, Merck & Co. Inc.; and Robert Young, Toyota Motor North America Inc.
Supplier Diversity Professional of the Year
Gladys Lopez, global head of supplier diversity at The Bank of New York Mellon Corp. — commonly known as BNY Mellon — was presented with the Supplier Diversity Professional of the Year award. This honor goes to a corporate supplier diversity practitioner who represents a national corporate member with at least two years of experience in a corporate supplier diversity role. According to NMSDC, the recipient demonstrates exceptional action, engagement and leadership in supplier diversity and in support of NMSDC's mission.
She has a senior leadership role within BNY Mellon's global supply-chain management organization. She is responsible for supplier diversity, strategic planning, diversity sourcing and procurement, education and outreach. In this capacity, she is also the supplier diversity liaison to the broader global financial services firm.
Before BNY Mellon, Lopez led the supplier diversity program at Hilton Worldwide Holdings Inc., managing over 3,000 diverse suppliers and coordinating an annual outreach calendar of 35 events.
Finalists for the Supplier Diversity Professional of the Year were: Fesha Buie, US Bank NA; Vonshe Jenkins, Bank of America Corp.; Kimberly Marcus, AARP Inc.; Travis Spencer, Ford Motor Co.; Raul Suarez-Rodriguez, Merck & Co. Inc.; Deborah Williams, Premier Inc.
Stephen Hightower, founder, president and CEO of Hightowers Petroleum Co., earned the MBE of the Year award. This honor goes to the owner of an NMSDC-certified minority business enterprise that has been actively engaged within the NMSDC network for a minimum of two years. According to NMSDC, the recipient demonstrates exceptional leadership, paves the way for other MBEs and is fully committed to minority supplier development and supporting the NMSDC network.
A serial entrepreneur, he founded Hightowers Petroleum in 1982, continuing a family legacy of entrepreneurism that began in 1957 with the establishment of the family's cornerstone business. He methodically began to grow the wholesale fuel distribution business into an energy solutions enterprise that today is recognized throughout North America.
MBE of the Year award finalists were: Michael Lopez, Genius Innovation Group; Elisabete Miranda, CQ fluency; Jim Roberts, Jim Roberts Enterprises LLC; Megan Smith, Brownstone Public Relations; Adam Walker, Summit Packaging Solutions; and Carla Walker-Miller, Walker-Miller Energy Services LLC.
Robert M. Stuart Leadership Award
Reginald Layton, vice president of supplier diversity and supply chain sustainability at Johnson Controls International Plc, received the Robert M. Stuart Leadership Award, which is named for the founding chairman of the board of the National Minority Purchasing Council, later renamed National Minority Supplier Development Council Inc.
This honor is bestowed upon a leader who has invested his or her time, energy and passion to advancing opportunities for minority business enterprises in corporate America. According to NMSDC, this individual is recognized for his or her overwhelming support and generosity that elevates the entire NMSDC network.
At Johnson Controls, where Layton has been since 1997, he is responsible for overseeing all diverse purchasing activities and supply-chain sustainability initiatives companywide. Since 2002, Johnson Controls has spent more than $1 billion each year with diverse firms.
His role is to impact Johnson Controls' future direction, strategies and tactics in supplier diversity and supply-chain sustainability to enhance value and improve resource efficiency. He has created and championed policies and processes to track and improve the company's diversity purchasing performance and disseminate sustainability best practices for conflict minerals and carbon disclosure to the Johnson Controls supply chain.
The Johnson Controls achievements have garnered prestigious recognition, including several NMSDC awards: Corporation of the Year in 2008 and 2003; Layton's Minority Supplier Development Leader of the Year in 2013 and 2008; and his Minority Business Enterprise Advocate of the Year in 2003.
Layton is on the NMSDC board, where he chairs the Field Operations Committee. He is also board chair of the Southwest Minority Supplier Development Council and serves as vice chair of Billion Dollar Roundtable Inc. In addition, he serves on the advisory board for Tuck Diversity Business Programs at Dartmouth College in Hanover, New Hampshire.
Vanguard of the Year
Peter F. Hurst Jr., president and CEO of the Greater New England Minority Supplier Development Council, received the Vanguard award. It is presented to an NMSDC affiliate council president who has exhibited leadership in driving the value proposition for minority supplier development among corporate and MBE constituents throughout the NMSDC network.
Hurst has been at the helm of GNEMSDC since 2015. He is also a senior adviser with Macquarie Infrastructure and Real Assets Inc., a $3 billion private equity fund that invests in infrastructure assets in the United States. A serial entrepreneur, Hurst founded companies such as Urban Financial Group Inc., The Community's Bank and Hurst Capital Partners Inc.
Vanguard award finalists were: Cheri Henderson, TriState MSDC; Stacey Key, Georgia MSDC; Sharon Pinder, Capital Region MSDC; Cecil Plummer, Western Regional MSDC; and Ingrid Robinson, Houston MSDC.
Emerging Young Entrepreneur Pitch Competition
Vincent Peak, co-founder of Share.Farm Inc., earned the Emerging Young Entrepreneur Pitch Competition. Share.Farm is a digital, uber farm economy, leveraging technology to simplify the distribution chain from farm to chef, providing members with unprecedented supply and demand insights.
The first slow-food sharing economy for social entrepreneurship, Share.Farm combines old traditions with new technology to create a greater sense of responsibility toward nature and to rebuild foundations for a sustainable future. Share.Farm's free-to-use smartphone app puts the farmers market at consumers' fingertips. It establishes a neighborhood vendor network that connects local shoppers with local sellers. Now, shoppers can buy from their favorite farmers-market vendors any time of year. Share.Farm gives shoppers instant access, year-round to local produce and artisan goods.
---
More News / Blog