Sage Business Advisors Helps Native American Tribes Diversify Their Portfolios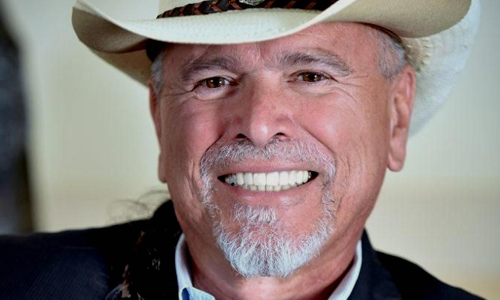 Sage Business Advisors helps Native American tribes diversify their portfolios
By Monica Stavish Skaggs
Achieving a good business strategy takes more than a roll of the dice. That's especially true for tribal nations that heavily rely upon income from the gaming industry and need to find ways to diversify.
Sage Business Advisors works with Native American tribes around the nation to help them acquire and create portfolios of privately held, nongaming companies.
"The reason behind our company is simple. We all share a passion and belief that tribes should adopt a strategic imperative that in "X" number of years, they should strive to achieve a point where their nongaming income exceeds their gaming income," said J.D. Colbert, senior executive principal at Sage.
The company serves as a broker between small and medium-sized businesses that are for sale and the tribal acquirer. Sage guides every step of the sale, from execution of an engagement agreement to closing table negotiations. Offerings include legal, regulatory and tax assistance, in addition to a suite of post-acquisition consulting services.
"As their advisers, we recognize that some tribes don't have an internal infrastructure, so we can help them accomplish that," Colbert said.
Sage also familiarizes clients with laws that carry competitive advantages, including federal and state tax exemptions and minority business enterprise status. The company has partnered with entities such as Muscogee (Creek) Nation and Chickasaw Community Bank of Oklahoma City.
Colbert (Muscogee Creek/Chickasaw) formed Sage in early 2020 with partners Kenny Tolbert (Choctaw) and John Killingsworth (Muscogee Creek/Cherokee).
As enrolled members of federally recognized tribes, they have combined experience of 100 years working with tribal nations in Oklahoma and across the nation.
"We've known each other for over 20 years and were independently doing the same work assisting tribes in developing nongaming sources of revenue," Colbert said.
Like other companies, the trio faces business challenges associated with COVID-19, such as travel restrictions and having to conduct meetings by conference call or Zoom.
At the same time, as casinos have been shuttered nationwide, tribes have suffered financially. Other challenges are simply helping tribes define success and making sure tribal governments receive the proper revenues.
"Tribes tend to be in rural areas that are economically stressed. That's why we do what we do," Colbert said. "Hopefully, through acquiring companies and diversifying income, we can improve the quality of life and provide good employment opportunities in these communities. Nontribal members in the communities also benefit."
Besides adding to the economic empowerment of a historically disadvantaged people, there are numerous financial incentives available to investors and businesses that partner with Indian tribes and tribally owned companies. Advantages include federal and state tax exemptions, federal government contracting preferences and subsidized financing.
Colbert remains positive about the outlook for Native American businesses in the supply chain in 2021 and beyond.
"The good news is: there is more recognition and incentive on the part of tribes," he said. "They are saying, 'Wait a minute. What these guys have been saying is right, and we need to get busy diversifying our sources of income.' For tribes that got the message earlier — particularly those invested in industries like health care — I think the outlook is quite rosy. For those tribes that haven't, they need to catch up. And we're here to help."
To learn more about Sage Business Advisors, visit www.sbatribalpartners.com.
###
---
Similar News / Blog