By Melissa Lowery

Stephen L. Hightower, president and CEO of Hightowers Petroleum Co., built a national reputation as a wholesale fuel supplier. Now, he's at the forefront of the next evolution in energy — building the infrastructure to support electric vehicles, or EVs.
Hightower EV Solutions LLC is a national developer, technology integrator and design builder of turnkey EV charging infrastructure projects. As original equipment manufacturers or OEMs and delivery services transition to electric fleets, he recognized an opportunity to evolve his business as well.
"Traditionally, our customer base is corporate America," Hightower recently told MBN USA in an exclusive interview. "We [Hightower Petroleum] provides General Motors, Nissan, Ford and Honda with fuel for each vehicle that comes off the assembly line. Other customers include FedEx, UPS and Union Pacific Railroad. All of those companies are getting into EVs."
The transition to EVs is relatively slow — only about 6 million EVs are on the road currently, compared to 285 million gasoline-powered vehicles. But he sees a paradigm shift coming and is positioning Hightower EV Solutions as a proven supplier for the future of transportation.
"While today we deal with gasoline and diesel, we have to be prepared to provide them with different fuel in the future — power and electricity," Hightower said.
He started exploring the shift to EVs about a year-and-a-half ago.
"We thought we were late to the marketplace, but really we were right on time," Hightower said. "The real volume has not started yet, because the money hasn't dropped from the government."
The Infrastructure Investment and Jobs Act passed in November 2021 includes $7.5 billion exclusively for building EV charging stations, part of the Biden administration's broader effort to fight climate change. Focusing on infrastructure first — before consumer demand for EV charging stations — is a unique position for a business owner.
"It's an inverted business model because the consumer has yet to actually speak as to whether or not and how fast EVs will catch on. But, at the same time, the infrastructure needs to be in place — so consumers are comfortable driving EVs," Hightower said.
He expected his background as a petroleum provider to translate into opportunities in the electrification sector but found it difficult to get meetings with OEMs. So, he tried a different approach.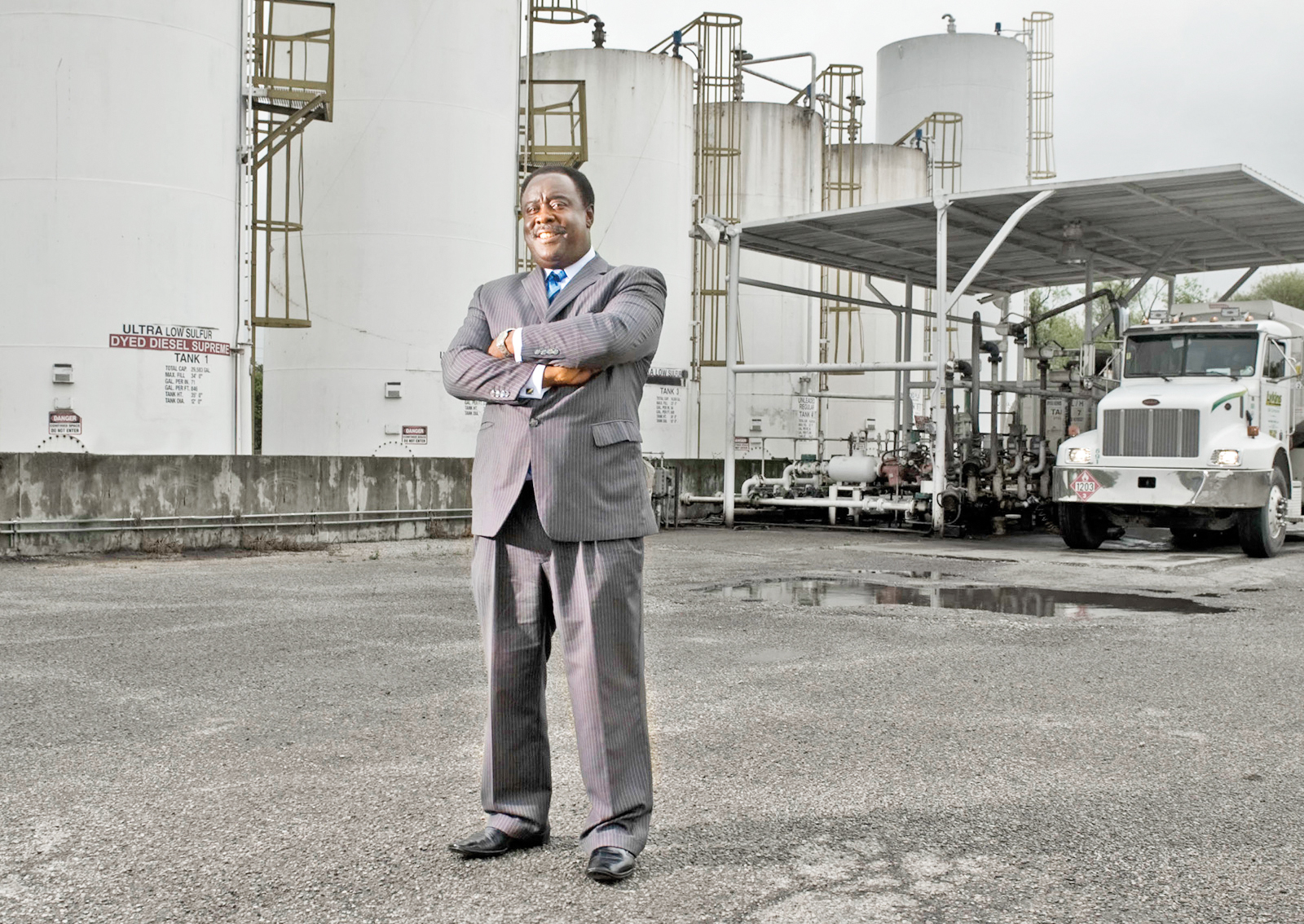 Stephen L. Hightower, president and CEO, Hightowers Petroleum Co.
"We started by going to various industry meetings around the country and getting to know the technology providers," Hightower said. "We built relationships with the contractors who actually install the charging stations, the contractors who write the software [and] the contractors who do the engineering."
Once he understood who the players were, he aligned himself with key technologies and support services. Drawing on his experience with commodity supply-chain management, even before the infrastructure bill was signed into law, he introduced Hightower EV Solutions LLC — turnkey solutions for permitting, designing and engineering technology offerings plus constructing and servicing EV charging stations across the country.
Being on the cutting edge of technology and business is an enviable position. How did Hightower do it?
"It's no more than — and no less than — really listening to your customers and transitioning as they transition," he said. "You have to understand where business is going, and then you have to immerse yourself in that industry. That's what we did, so we are prepared to move forward at a time like this."
To learn more about Hightower EV Solutions, visit hightowerev.com.
To learn more about Hightowers Petroleum, visit hightowerspetroleum.com.
---
More News / Blog