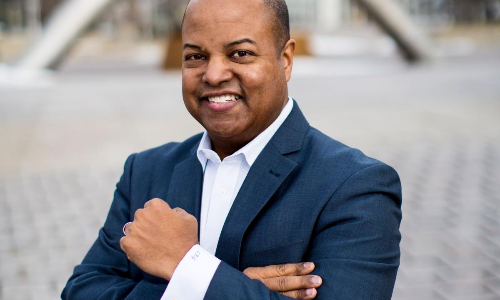 Supplier Success LLC helps Facebook launch MBE-focused receivables program
By Monica Stavish Skaggs
Ninety days can be a long time for minority-owned businesses to wait on accounts receivables. Louis Green, CEO and founder of Supplier Success LLC, has made it his mission to alleviate the struggles of MBEs waiting to receive payment and gain affordable access to capital.
Now, he is playing a key role in helping Facebook Inc. launch its Facebook Receivables Financing Program. Working with the social networking giant's global supplier diversity team, his company developed a unique receivables financing solution that offers next-day liquidity to U.S.-based diverse suppliers at almost no cost.
The program is a "watershed moment in the receivables finance industry," Green said.
"This sets a new paradigm for how 'cash-abundant' companies can turn their diversity objectives into meaningful action," he said. "Facebook's program has the power to transform many lives and livelihoods for the better."
Facebook launched the program in December to address the disproportionate impact of COVID-19 on diverse businesses and support broader racial equity initiatives.
Supplier Success will facilitate the disbursement of up to $25 million in early payments to diverse suppliers during a 12-month period, subject to fund availability. Crowdz serves as the technology partner and brings small minority business financing experience to the program.
The program gives Facebook's eligible minority-, women-, veteran, LGBTQ and disability-owned suppliers the ability to sell outstanding invoices that belong to non-Facebook customers to Facebook at a fixed rate of 0.5%, regardless of when the supplier gets paid by its customer.
"By placing instant, affordable cash in the pockets of our diverse suppliers, we are not only supporting them during a time of enormous need, [but also] we are leveling the playing field in a big way and fueling their immediate growth and opportunity," said Jason Trimiew, director of global supplier diversity at Facebook.
As a supplier finance agency, Supplier Success focuses on diverse-owned business growth and corporate diversity. With 25 years of experience in procurement, supply-chain management and supplier diversity, Green works to unlock cash flow in the supply chain for minority business enterprises.
"We focus on working capital," he said. "If the money is coming in late, the landlord's not going to wait 90 days, the electricity company and employees aren't going to wait. Unless you have a deep line of credit, you're not going to last, if you're not getting paid."
Before forming Supplier Success, Green worked in the corporate world, served as an economic adviser to two governors and headed several nonprofits. From 2017-2018, he served as interim president and CEO of National Minority Supplier Development Council Inc. He also was president and CEO of the Michigan Minority Supplier Development Council for nine years. During that time, the U.S. automotive and banking industries underwent hard times, he recalled.
"Several stunning things occurred. We lost 912 minority businesses that were members of the council," he said. "Even when we lost them, 78% were profitable, but they didn't have working capital. It's tough when anyone goes out of business; it's even more frustrating when you have a business that's profitable. It was about access to capital."
Build it, and they will come
Green was involved in President Barack Obama's SupplierPay initiative, a partnership with private companies to help small businesses increase their working capital. Through the initiative, member companies pledged to either pay their small suppliers faster or to assist them in accessing working capital at a lower cost.
"Some minority businesses couldn't access the program, and they were having struggles accessing capital," he said. "I wanted to solve it. There was no one out there doing that. I had worked all this time as president of MMSDC and saw that it's great to get contracts, but it's like a new car without gas. That got me into that space. That was my journey into helping minority businesses get what they need."
The result was Supplier Success, which Green formed in Detroit, Michigan, in 2014. The company includes partner Rafael Martinez and seven employees.
"There's a need, a market, and it's something I'm very passionate about," he said. "So, I decided to build it."
As part of its mission, the company consults with Fortune 500 companies to develop strategies to assist minority-owned businesses.
"That's another aspect of our business," Green said. "It's more than throwing money at a problem. It's important that people treat diversity as any other element, like quality, safety and cost. It's a detailed process."
He applauds Facebook for devising a revolutionary program to help MBEs not only survive but [also] thrive.
"This program is breaking new ground with its focus on those who need it most — minority businesses," Green said. "It's transformational. I'm really hopeful that more companies will do this."
It's about helping MBEs succeed, he said.
"When we're able to help a company that was struggling put financial tools in place [and] go from having 30 employees to 100, they are doing more business. When we do our work well, we can see tangible evidence of what we do," Green said. "You get to be a partner in people's journeys into success. And that's part of our company's name."
###
---
Similar News / Blog