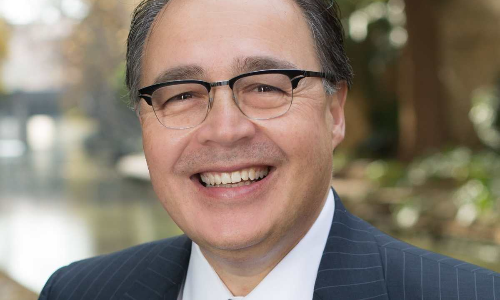 Our Vision: Be the leading voice to advance Hispanic business potential to drive our American economy.
Our Mission: Build an ecosystem to accelerate Hispanic business growth and prosperity.
---
About USHCC
The USHCC actively promotes the economic growth, development, and interests of America's 4.7 million Hispanic-owned businesses that, combined, contribute over $800 billion to the American economy every year.
"These businesses are competitive, add value, are cost-efficient and are prepared to do business with America's Fortune 1000 companies," said Ramiro A. Cavazos, president and CEO, USHCC.
The USHCC also serves as a platform for our nationwide network of over 250 local Hispanic chambers of commerce. With the growing diversity in communities across the nation, the face of business in America is changing, with minorities driving the growth in new business formation. We know that 70% of the U.S. economy is driven by consumer spending and that Latinos are the fastest-growing consumers in America and our annual GDP is $2.6 Trillion. We strongly feel that the USHCC can add value to all corporations as you reach out to America's consumers.
Our vision at the USHCC is to be the leading voice to advance Hispanic business potential to drive our American economy. To this end, we have focused our advocacy on behalf of our Hispanic-owned businesses, Hispanic Chambers of Commerce, and Corporate Partner Members guided by our "Three C's":
Capital – Expanding equitable access to capital through traditional and innovative partnerships,

Capacity – Building capacity through programming, training, and new grant investments, and

Connections – Establishing connections through matchmaking, procurement, and advocacy.
USHCC'S Programs
National Conference (Fall): The largest gathering of Hispanic business leaders in the country, held in a different city each year.

Legislative Summit (Spring): The Legislative Summit is the USHCC's premier advocacy event, offering guests an unparalleled opportunity to meet, engage and join forces with more than 300 business leaders, corporate executives, legislative and policy experts, as well as elected and appointed government officials. Each year we arrange visits between our members and their members of Congress at our annual "Hill Day" event.

In Her Footsteps: The In Her Footsteps initiative began as a platform that hosts dynamic Latina business owners who are helping drive the American economy and creating change in their communities.

Avanzar: The USHCC Avanzar Hispanic Business Enterprise Accelerator was founded in 2018 in partnership with Wells Fargo to provide small Hispanic and Latino-owned businesses educational training, guidance, counseling, and support through a year-long accelerator program designed to help small scalable Hispanic Business Enterprises (HBEs) "Avanzar" or "advance" to take their businesses to the next level.
Local Chamber Grants: More than $1,000,000 in grants have been disbursed throughout several years to USHCC local chamber members.

---
Similar News / Blog